Hey Prototypers,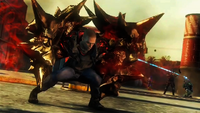 With only a few weeks for the release of Prototype 2, Radical has teamed up with IGN for a 45 minutes of walkthrough. IGN will be live streaming the game on Friday, April 13 from 11:00AM-Noon Pacific and debuting a new 90-second trailer that was banned from a few TV networks for being too provocative and disturbing.
The Live stream can be watched on here. You can check the time with the Date and Time option of your PC, change the Time Zone to UTC -8 (minus 8) Pacific Time and you can see the comparison.
Gameplay
For those of you who missed the live stream, IGN has uploaded he video on their channel. You can watch the gameplay here. And from this, it seems the game's original tagline "Murder your Maker" might not mean you get to kill Mercer. We still got a whole game to know if all the promotion about Mercer vs Heller is true or just to build up hype.
No armor for Heller
In other news, the Armor will remain as one of Mercer's unique ability. Heller gets to wield dual shields capable of redirecting missiles, although most are disappointed by this exception. I would like to point out that this ability would be useless with the availability of Bulletproof mutation.
Heller's angles
GT TV aired the new Pack leader ability. Heller can summon Brawler Hunters to fight for him, similar to the Brotherhood assistance move from Assassin's Creed: Brotherhood and Revelations, although instead of Assassins you get 4 Brawlers to fight alongside.
You can find the gameplay at Game Trailers, 13:40 mark.
Matt Armstrong also, detailed the Infected Lair gameplay, although this isn't something we haven't seen before. This gameplay can be found here as posted in a previous news blog.
Labyrinth
The first part of the Labyrinth will be releasing on April 11. the events of Labyrinth take place before the events of Prototype 2 and the second part will be released after the game on April 25, 2012.
Finally, Prototype 2 will be available on April 24, 2012 for XBox 360 and PS3 and July 24, 2012 for PC. (In-case anyone has forgot or confused about the dates.)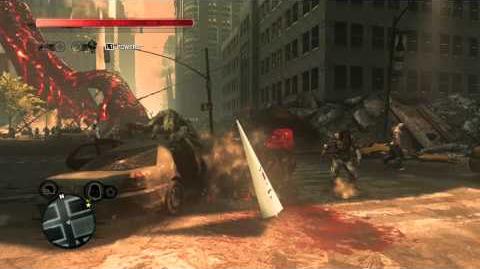 Ad blocker interference detected!
Wikia is a free-to-use site that makes money from advertising. We have a modified experience for viewers using ad blockers

Wikia is not accessible if you've made further modifications. Remove the custom ad blocker rule(s) and the page will load as expected.