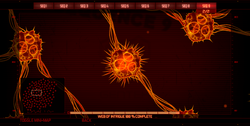 The Web of Intrigue is a collection of memories Alex Mercer had collected from those he has consumed. He was able to review these memories whenever he wanted. Mercer had a total of 131 memories of individuals which he considered important.
James Heller is also capable of retaining important memories of his targets. Heller is said to use his sonar ability to pinpoint his target.
The Web appears as orbs of DNA/viral DNA known as Nodes connected to one another via strands of presumably neurotic tissue. The Web can be expanded by consuming Web Targets including civilians, Blackwatch, Marines, commanders of either faction, and even infected characters. These Web Targets are normally identified by a flashing indicator above their heads. A number of major plot members are Web Targets as well, including Elizabeth Greene and General Peter Randall.
Nodes of Intrigue
Edit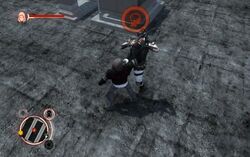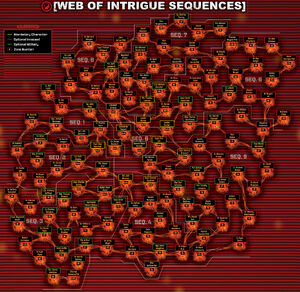 Ad blocker interference detected!
Wikia is a free-to-use site that makes money from advertising. We have a modified experience for viewers using ad blockers

Wikia is not accessible if you've made further modifications. Remove the custom ad blocker rule(s) and the page will load as expected.